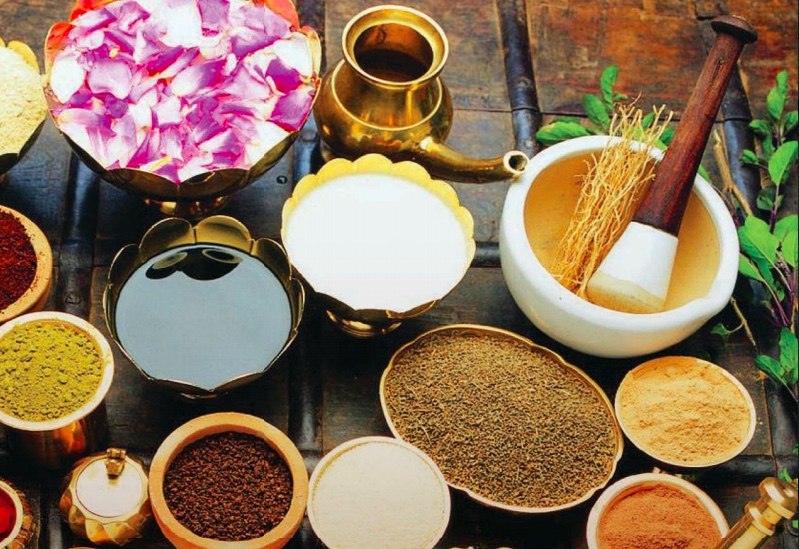 ayurveda wellness counselor training program
Sanctuary for Yoga is proud to offer, the Sevanti Institute's Ayurveda Wellness Counselor Program's (AWCP) Foundation Level 1 training. The AWCP Level 1 training is the only National Ayurveda Medical Association (NAMA) program in Nashville, TN to meet the education standards for certification as an Ayurveda Health Counselor (AHC)* and is taught by the institute's founder and lead teacher, James Bailey, LAc, Dipl OM, Dipl Ayu, E-RYT 500.
The objective of the Ayurveda Wellness Counselor Program, or AWCP, is to provide the highest quality education available for those seeking to integrate a living Ayurveda into their lives and for those seeking the required professional training to practice as an Ayurveda Wellness Counselor.
Level 1 Ayurveda Foundation Program Details
Level 1 Ayurveda Foundation Programs are open to all as a lifestyle immersion into the Ayurvedic view of life, health, and healing.

Level 1 begins the journey of healing others with the journey of healing ourselves and those closest to us.

Learn the fundamentals of Ayurveda wellness for life, for family, friends and community.

Open to anyone interested in a living practice of Ayurveda and a long life of natural health. To heal others we must heal ourselves.

4 Core Modules: Our Level 1 Core Modules (AWC 1-4) are taught over two 6-day sessions in the classroom environment hosted by RYS Yoga Schools.

2 Elective Modules: AWC 5 is a supervised home assessment case report, required for early practice. AWC 6 is an annual February tour to lush and jungled Kerala in south India to experience one of the deepest Ayurveda traditions in all of India.

Format: live in-person instruction hosted by Sanctuary for Yoga, Nashville TN
Instruction Time: Core Modules (1-4): 120 hrs;
plus optional Elective Modules: Module 5: 30 hrs, Module 6 (India Trip) 50 hrs
The program is taught in two 6-day sessions.
Program hours:
Tuesday - Sunday
7:00am - 8:00am | Yoga Flow
8:00am - 6:00pm | Ayurveda Studies
(breaks and lunch time are be provided)

Investment
$2,400.00 (payment plans available)

Early Bird, Pay-in-Full Discount
$2,200.00 up to 45 days prior to first day of training
Referral Discount!
Enrolled students may receive a 15% Referral Discount for every referral a student registers into the program. Unlimited!
about james bailey
James inspires an awakening to authenticity as the highest expression of faith in oneself on the path of yoga and healing. His workshops and yoga teacher trainings are eclectic and entertainingly provocative. James is a third generation physician and Yoga educator who has been living yoga and ayurveda for 30 years. He teaches Yoga, Ayurveda and meditation workshops worldwide and is a contributing editor and columnist for Yoga Journal, Light on Ayurveda, LA Yoga magazine and other wellness magazines. He is founder of Sevanti Wellness. You'll find him at www.sevanti.com
For Program Dates and to Register, and for details on the Level 2 and Level 3 programs, please visit Sevanti Institute.
*To become a certified Ayurveda Health Counselor (C-AHC), students must meet NAMA standards and pass the NAMA Ayurvedic Health Counselor National Certification Exam to practice as an Ayurveda Health Counselor.